Atakura Art Exhibition
On display at the Waitomo Homestead this March. Free entry.
Artist designers Marc Lenton and Henriata Nicholas present 'Atakura'.
An exhibition of paintings, multimedia and sculpture. Atakura refers to the red dawn of morning, for this exhibition it symbolises the beginning of new opportunities.
Marc and Henriata established Manakura Arts to embody their creative working practice together, attaining the necessary skills to be leaders in their area of expertise. Manakura Arts is their studio home located a few kilometres from the famous Glowworm Caves nestled against the ngāhere of Waitomo. Their artistry is a woven mixture of personal projects, design consultancy and fabrication for public art, exhibition curation and collaborative iwi design projects including shared walkways, bridges, railway station, and transport corridors.
Marc explains this exhibition is the first time they have presented a small combination of art works together locally. "It's a privilege to show our public and private practice in a local space," says Marc. "The Homestead has supported a number of local activities and it's great to see that it extends to local artists."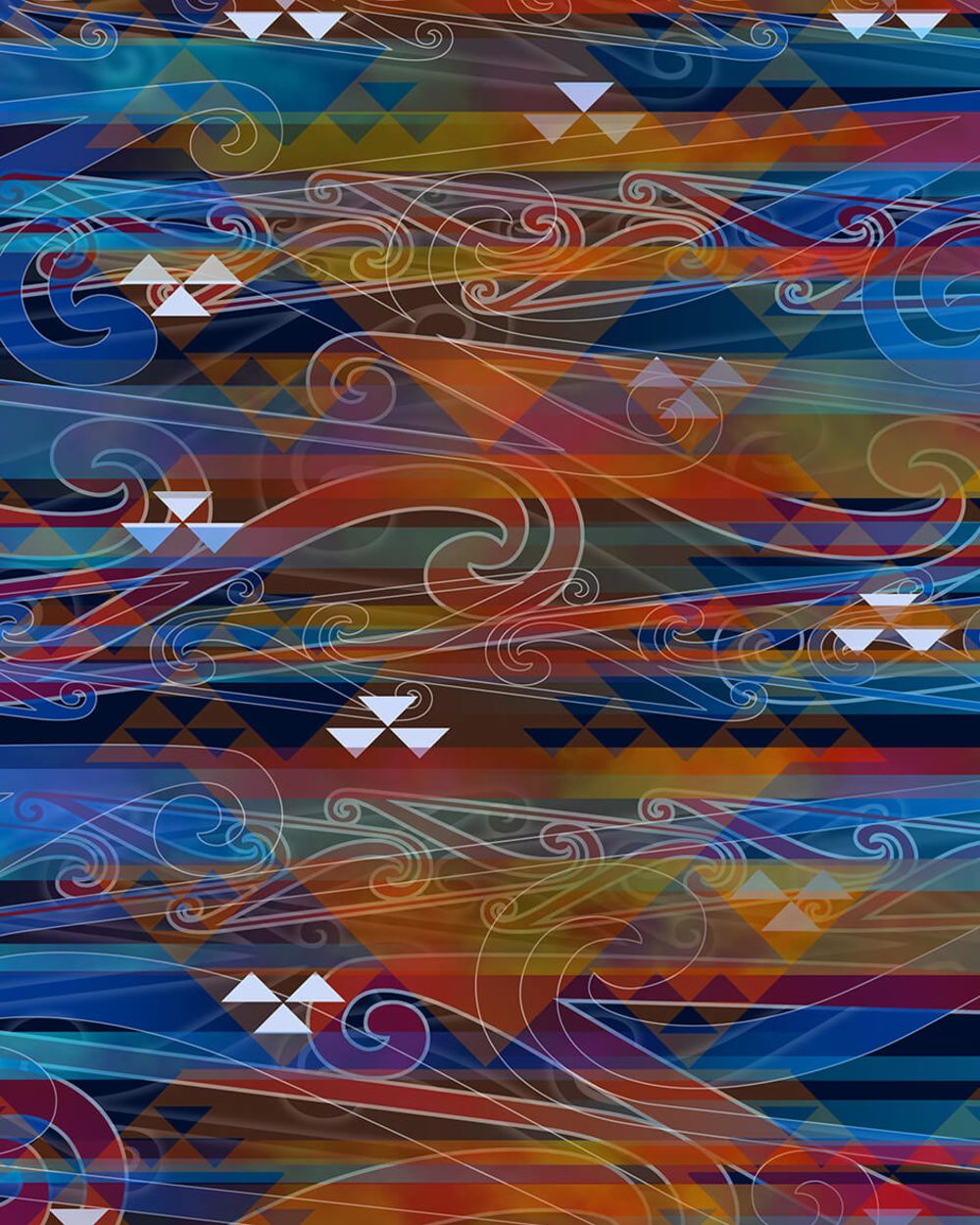 Te Whenua - this work describes a unique time of the day when physical environmental attributes become visible as the sun arises.