Food Options
What's on the menu?
At the Waitomo Homestead, we have food options sorted for you and your guest. Indulge in some delicious food on your wedding day.
Feast your eyes on this lineup of food below and enjoy a meal with those closest to you. Fill your belly as you get ready for the night ahead.
The following are some examples of food we could provide for your wedding day. Please request a quote to find out more about how we can customise it to your taste.
To start off we can provide the option of canapé: ​
- Scallops with Pernod, lemon, and capers​
- Seared duck served with soy and ginger​
- Caramelised onion, cranberry and cream cheese bites ​ ​
Buffet options: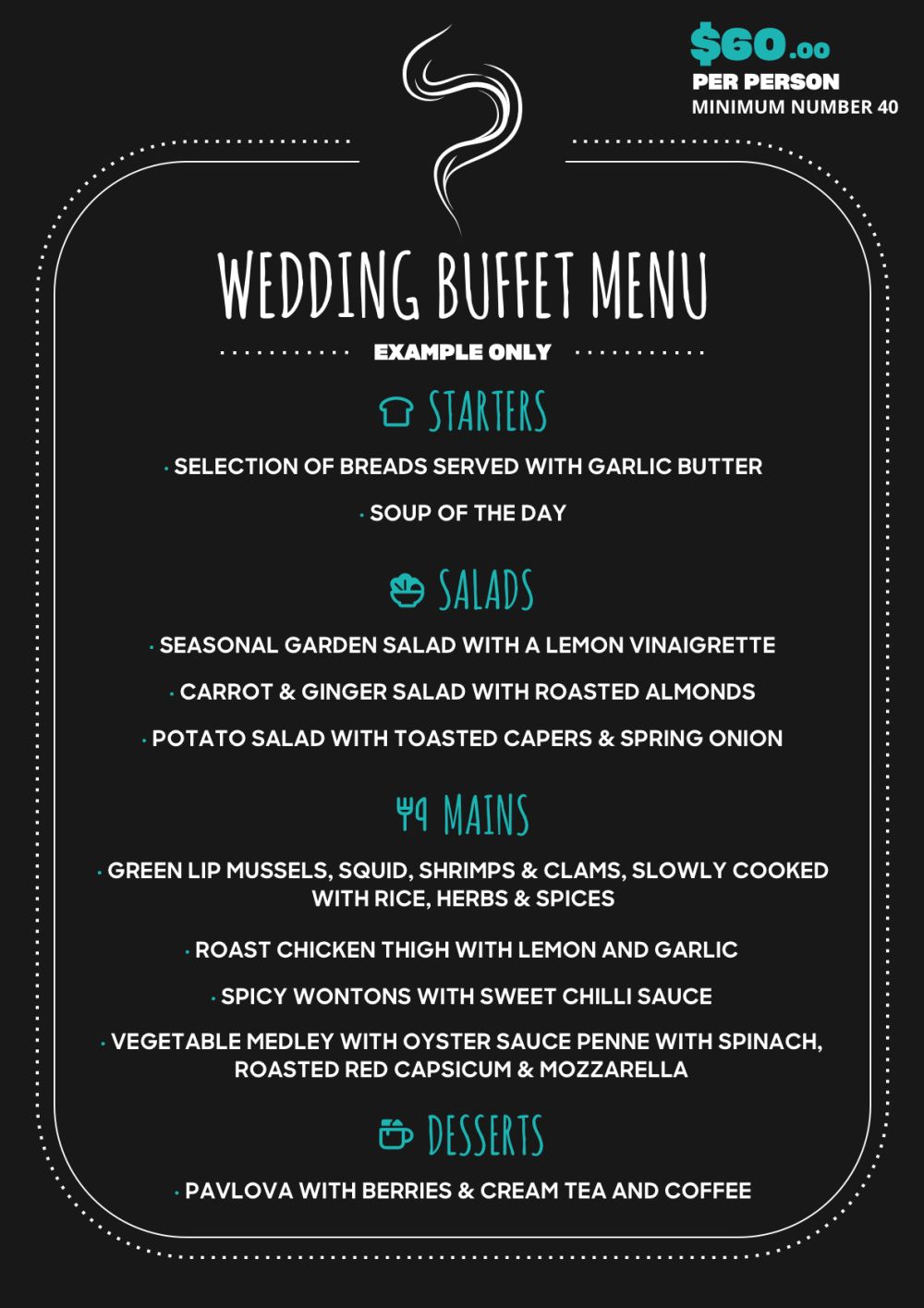 Note: There is an open bar facility available