Trail Run Event Information
Pre Race Day Registration is available between 4.00pm to 8.00pm from the Waitomo Homestead
(584 State Highway 3, Waitomo 3977)
- Pick up your race pack during this time. If you cannot make it on Friday, you can still pick them up on Saturday morning.
- Emergency contact: We will check the phone number of your emergency contact at race registration. This must be a contact who can be reached on race day.
- Make sure you queue up in the right line (short, medium, long or super-long courses) – there will be signs above the registration desks.
- Make sure a volunteer records that you have received your race pack.
- You must indicate if you have decided to change your race distance (and pay the difference). If you downgrade in distance a $10 admin fee still applies.
- We will have an info desk at the registration venue and will be able to answer any last-minute questions.
- There will be a race briefing just before each race starts on Saturday.
- 21km and 35km runners and walkers. Please bring your clean (i.e. non-muddy) shoes that you plan to wear at race day to registration for Check Clean Dry inspection.
RACE DAY MAPS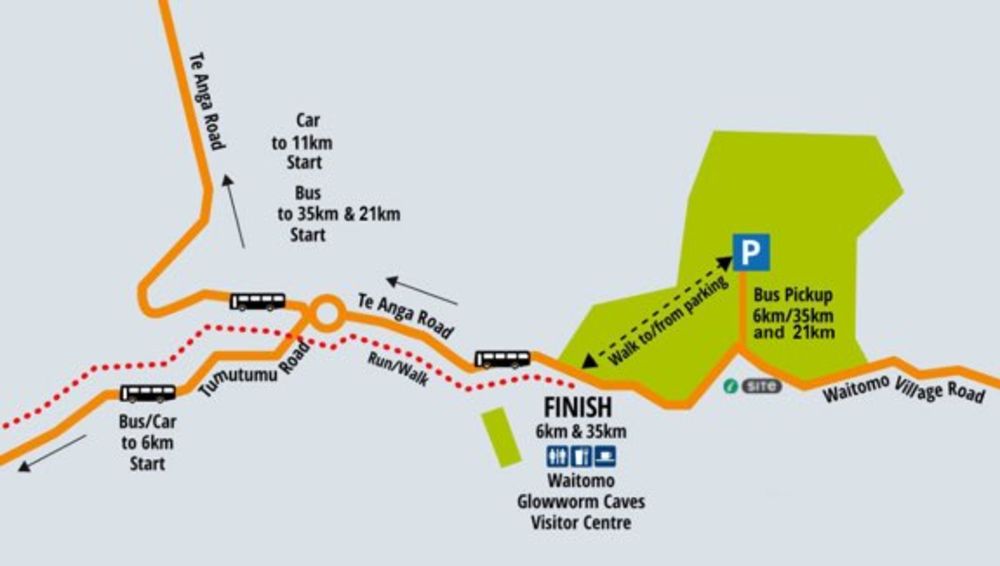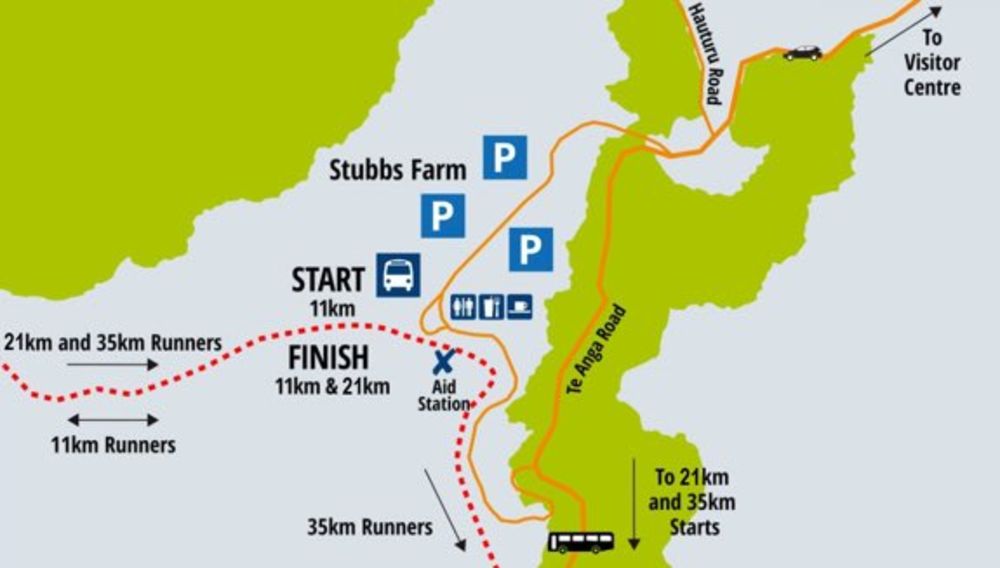 _________________
Start line
Make sure you have your race numbers facing the front when you line up at the start. This is essential. Race numbers must be visible because they are recorded throughout the day. If numbers are not visible, we will need to stop you to check your number.
_________________
Course markings
Only follow the fluoro pink/orange ribbons in the trees and red arrows on white corflute. There should be no other markings. Any turns should be obviously marked with these pink/orange ribbons and/or red arrows. The wrong way will be indicated with hazard or warning tapes or WRONG WAY X SIGNS.
_________________
Aid station locations and distances
The Aid Stations are well stocked with food: lollies, chips, sandwiches (longest distances), fruit, water and Tailwind sports drink.
The order of the aid station offerings will be:
Drinks in cups -> Food -> Fruit -> Drink containers to fill your bottles -> Vaseline and sunblock etc.
_________________
| Aid Stations | 35KM | 21KM | 11KM | 6KM |
| --- | --- | --- | --- | --- |
| Start | Mangapohue Bridge | Mangapohue Bridge | Stubbs Farm | Ruakuri Cave |
| Kokakoroa | 10km | 10km | - | - |
| Rollercoaster | 20.5km | 20.5km | 7.4km | - |
| Stubbs airstrip | 23km | - | - | - |
| Ruakuri | 32km | - | - | 2.5km |
| Finish | 35km | 21km | 11km | 6km |
Prizegiving
Prizegiving will be at the Waitomo Homestead - The Big Apple (584 State Highway 3) at 5:00pm. Come and join us as we celebrate the 2022 event in all its glory. Relax with your friends, enjoy some great food and drinks, win some amazing spot prizes and hear how the day went.
The Homestead will have a great menu for you to enjoy
_________________
Toilets
There are toilets at the registration venue at the race start and finish lines. They are located at Waitomo Domain (the parking/bus pickup area) Mangapohue Natural Tunnel, Stubb's Farm and Ruakuri Cave.
_________________
Caves, karst rock, farms and vegetation
Karst environments can be extremely delicate and easy to damage, please stay to the marked tracks and only venture into caves if they are on the marked trail.
Please do not climb on or over any railing, fences or bridges to get a better look at streams or caverns.
Please do not jump or bounce on swingbridges.
Please do not pick up or disturb natural vegetation or features such as limestone rocks and ferns.
Please leave all gates as you found them.
No dogs are allowed on the course at any time. Untrained dogs can disturb livestock. Dogs are also not allowed at the Waitomo Glowworm Cave.
Please leave all gates as you found them. If you climb over a closed gate – you must climb over the hinge end (not where the latch is).
You may run or walk in paddocks with sheep or cattle. Do not disturb the livestock. They will probably be mildly curious about you – but you are really not that interesting to them.
You may encounter wild feral goats or pigs. They will be more scared of you than you are of them. Please do not chase the pigs and goats.
A native plant, ongaonga (tree nettle) has a very nasty sting. We will clear it from the course as best we can. Here is what it looks like. Guide to ongaonga.
Do not climb around karst rock formations off the course. Hidden Tomos (holes) often appear among rock formations and you could slip and disappear underground.
Please respect the wishes of landowners.
Poisons, baits and traps are used in pest control to kill possums, rats and stoats in these areas. You may see dodgy looking carrots or brightly coloured baits lying around on some farms. Do not, under any circumstances, touch them.
________________
Protect our precious New Zealand water – CHECK, CLEAN, DRY!
Requirements for race entry
The Waitomo Trail run traverses some crazy stunning landscapes with waterways that are both above and below ground and habitat to some of the most extraordinary subterranean creatures on the planet (no – not trail runners!). We need to make sure nothing we do will damage or alter this natural habitat. The pristine streams will be forever changed if yukky pests like didymo become established.
Competitors in the 35km distances will cross waterways, so you must have clean gear before you start – this means footwear has been dry and debris free for at least 48 hours prior to the race. If not dry then please clean & soak with a 5% detergent solution for 1 minute.
All 35km competitors must bring their clean, dry footwear to registration to be checked. The Department of Conservation will have cleaning equipment available.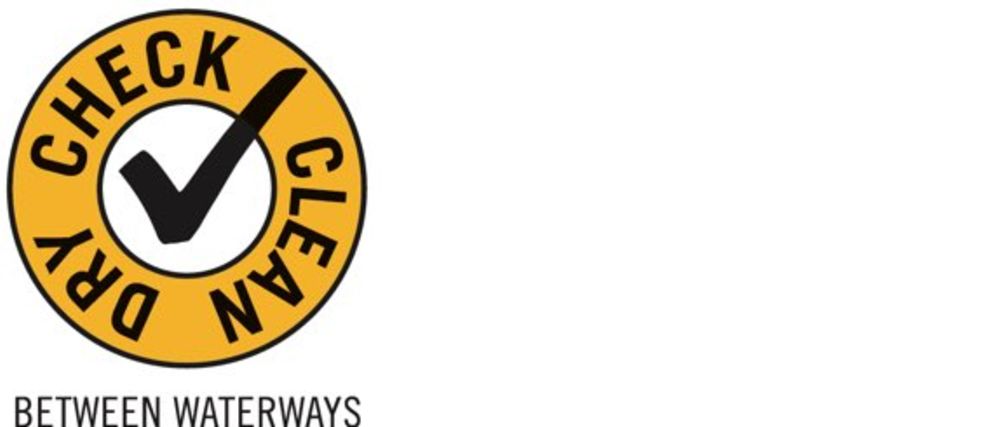 _________________
Rubbish
Anyone caught deliberately littering will be severely penalised. You will be disqualified from this event. As further punishment, you will be tasked with clearing gorse from the hills above Te Anga road wearing only jandals, shorts and a singlet and you will be served warm cordial for sustenance. After that, you will spend days crutching wet Perendales.
_________________
Withdrawing
If you drop at any point during the race, you must let the nearest aid station or a course marshal know that you have pulled out of the race. Make sure a volunteer records your race number.
_________________
Running on the road
There are only a few metres on the road (superlong course only). It will be marshalled and signposted.
_________________
Compulsory Gear (11, 21 and 35km only)
Athlete compulsory clothing and equipment All competitors must display their forward-facing race numbers in a visible manner at all times, for safety and athlete checking purposes. Failure to display the number at any checkpoint will result in an enforced time penalty of 1 minute and the athlete will be asked to make the number visible before proceeding on the course. This time penalty shall be added to the athlete's final finishing time.
Compulsory gear
We have rules relating to compulsory gear to help keep you warm and comfortable when running or walking and if also if you get injured or become immobile for any reason. In the week prior to the race, at registration, and finally at the pre-race briefing, competitors will be advised what compulsory clothing and equipment items they must carry (based on the expected weather conditions).
Short 6km race: There is no compulsory clothing for the Short 6km race, however we strongly recommend a thermal long sleeved Wool/Polypropylene top if cold and a rain jacket if wet or very cold.
For the Mid length (11km), long (21km), and Superlong (35km) courses - there are three compulsory gear levels:
Level A. No compulsory equipment.
Level B. Waterproof Jacket (seam-sealed with hood) and Base Layer Wool/Polypropylene Long Top
Level C. Waterproof Jacket (seam-sealed with hood), Base Layer Wool/Polypropylene Long Top, Base Layer Wool/Polypropylene Long Pants, Thermal Hat (Buff accepted) and Thermal Gloves. Entrants in the Superlong, Long and Mid course, must bring all gear in level C with them to Waitomo – just in case it is required. Remember that these are minimum requirements and you may like to take additional items with you.
Inspection of compulsory items
- If compulsory items are required for the race, the following inspections will be undertaken:
- The compulsory equipment will be inspected at race registration, before athletes can register.
- If the compulsory gear does not meet the required standard, the athlete will not be able to register until equipment that does meet the standard is provided for inspection.
- The Race Director or delegate, may choose to randomly spot check a sample of competitor items on the morning of the event at bus loading or at the race start.
- The Race Director or delegate may choose to randomly spot check a sample of competitor equipment at the race finish line. T
The nominated compulsory items must be carried at all times by competitors. There will be zero tolerance for those who don't comply and athletes will not be able to continue on the course if they do not have the compulsory item with them when they arrive at the inspection point. Non-compliance will result in instant disqualification. Any competitor who is found to discard compulsory equipment during the event will also be disqualified.
__________________
Lost Gear, and Finish-Line Bags
Finish Line bags. Long and Super-long course only. OPTIONAL – at the start of your run, please leave your change of clothing, shoes and cash for the cafe and with us. We will transport it to the finish line and keep it safe.
Leave your finish line bags with us at the long course and super long course start. Label your bags with your name.
Lost gear (from all locations) will be transported to the finish lines of each race. Please make sure you pick up your stuff before you leave town.
__________________
Race numbers
Runners of each distance are clearly recognised by their race number and the colour of the numbers.
3000's Super Long course runners and walkers – yellow numbers
2000's Long course runners and walkers – red numbers
1000's Medium course runners and walkers – green numbers
6000-7000's Short course runners and walkers –blue numbers
Timing chips are on the back of your race numbers.
__________________
Race Safety
Please take care of both yourselves and the other competitors on the course. If someone needs help, please stop and help them. Some volunteers hold first aid qualifications. Some will have radio comms with the Safety Director and Race Director, in case of an emergency. We will have medics on the course to provide assistance.
__________________